Whether you like it or not your agency is measured by its ongoing ability to deliver measurable value to each and every one of your clients. There are many agency tools out there that claim to help improve marketing effectiveness and ROI. Some say they can predict the future. Others claim they can make better decisions than you can. Some can only track online conversions and engagements, and others can only provide basic call tracking.
adTrax from KeyMetric does it all, and delivers it in real-time through our patent-pending, cloud-based SaaS platform that makes it easy to evaluate advertising performance - allowing you to intelligently reinvest every marketing dollar in the client campaigns proven to deliver value.
KeyMetric accelerates your ability to determine how visitors are searching for, and discovering your client' businesses, and more importantly how they are engaging them - online and offline. Easily and effectively optimize your client advertising campaign performance based on accurate engagement, lead and sales inforamtion. Dramatically improve return-on-investment (ROI) and generate more conversion-focused digital, mobile and traditional advertising campaigns and media.
Reinvest in Clients Campaigns Proven to Generate ROI
With KeyMetric adTrax, you easily identify exactly which sources, campaigns, media, keywords and content are generating conversions, leads and sales. Stop wasting valuable marketing dollars and use KeyMetric adTrax to easily identify where to best reinvest your advertising dollars to generate the greatest return on investment (ROI).
Track every online & offline customer engagement & conversion, including phone calls, back to the referring traffic source or content.
Inernet Traffic Sources
Ad & Media Placement Sources
Social Networks & Ads
Referring Websites & Domains
Content & Affiliate Networks
Search Engines & Networks
Pay per Click Keywords
Organic Search Queries
Many More
Best in Class Features & Benefits
Unlimited Source & Keyword Call Tracking
Session-Based Intelligent Number Insertion
Easy Implementation on Websites & Content
Customized Administration for Agencies
Use Existing Telephony Services (Enterprise)
Integrate Call Data with Third-Party Apps
Standard & Custom Real-Time Reporting
Instant Local & Toll-Free Number Assignment
Call Recording, Whisper & Annotation
Post-Call Sales Dispositioning & Sales Notes
Integrated Online Conversion Analytics
Month-to-Month Service. No Contracts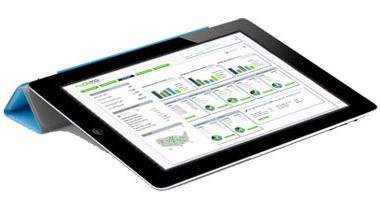 Agency Accounts
KeyMetric offers advanced account management and administration for agencies and their clients to help efficiently manage campaigns, reporting and phone number provisioning and management.
Additionally, KeyMetric offers several billing and invoicing options to either invoice the agency directly, or each unique client credit card as needed.
Dedicated Customer Support
KeyMetric offers dedicated support for agency clients - providing direct access via email and telephone to a Client Engagement Manager during regular business hours; and emergency specialists for after hours and weekends.
Our customers consistenly rate KeyMetric Customer Support as the best in the business; knowing they are well taken care 7 days a week.
White-Label Branding
For agency clients looking to integrate Call Tracking and Analytics with exisiting tools under their brand, KeyMetric offers a "Powered by KeyMetric" white-label solution; with custom logo and color options.
Additionally, KeyMetric can provide a customized login URL to help create a more seamless strategy between your brand and our technology.
Referral Sales Program
KeyMetric offers an innovative Referral Sales Program for agency clients and other potential reseller partnerships; provding a percentage-based referral payment each month based on the gross monthly billing for all clients referred to KeyMetric. Collect your referral fee each month for as long as that client remains a KeyMetric customer (up to a maxmimum of 36 months per client account). For additional information, contact the KeyMetric sales department.